1 Minute Read: 
Plastic Surgery Studios is excited to announce our return to in-person presentations and live events. We are thrilled to be presenting at this year's Aesthetic Meeting in Miami! The Aesthetic Meeting will be held at the Miami Beach Convention Center from April 29th to May 3rd. 
During our 22 years of business, we have attended and presented at aesthetic meetings and societies around the country. We were deeply saddened that we were not able to continue this in 2020 due to COVID-19. We have missed being able to interface with you, our valued friends, colleagues, and vendors, and we look forward to continuing to help you with all of your practice's digital marketing needs and questions.  
The Aesthetic Meeting will follow all COVID-19 safety guidelines for the Aesthetic Marketplace, sessions, meetings, and receptions. Your health and safety are the highest priority. 
7 SEO Tips to Slice Through Your Competitors' Rankings
Implement these 7 Tips to Higher Rankings -Trim the Fat from Your Competitors' Rankings.
Your information is 100% secure and will never be shared.
We will be presenting on both Saturday, May 1st, and Monday, May 3rd. 
We hope to see you there!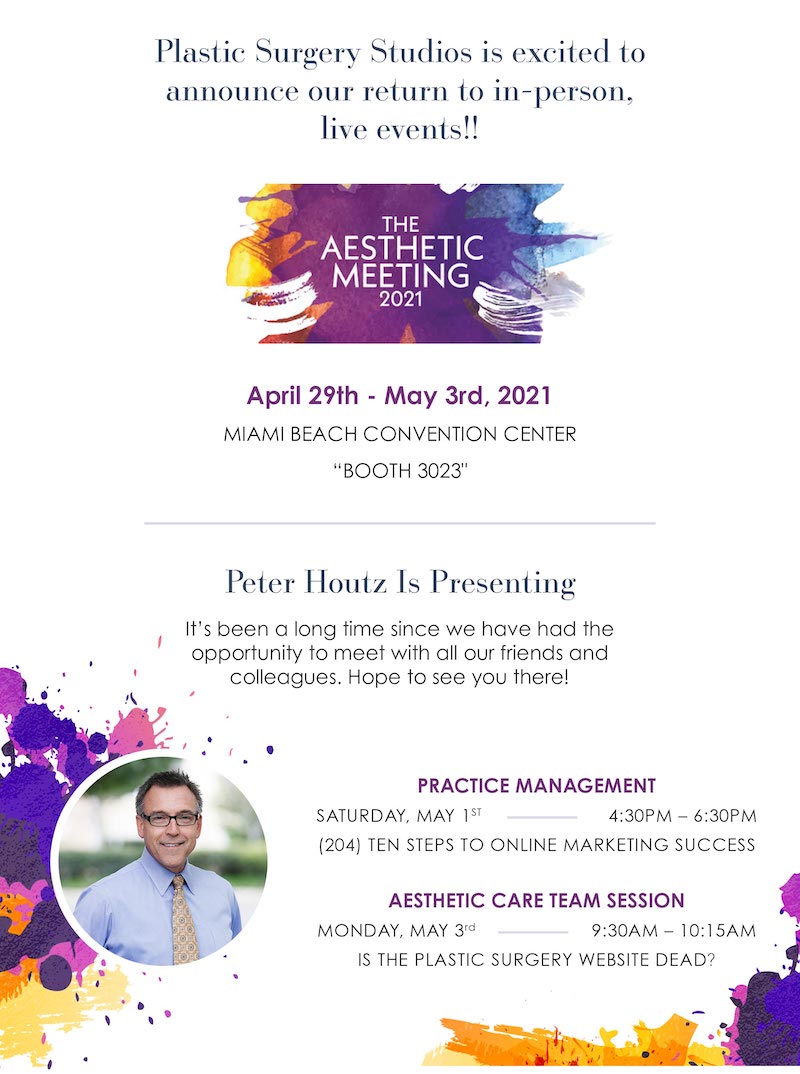 Schedule:
Saturday, May 1st — 4:30 PM – 6:30 PM
Ten Steps to Online Marketing Success
Monday, May 3rd — 9:30 AM – 10:15 AM
Is the Plastic Surgery Website Dead?
"Booth 3023"