Optimized content development is designed to establish our clients as authorities in their field. When Google crawls and evaluates a website, it considers all aspects of the site, including the quality of its content. Sometimes the blog takes the backseat to other areas of a website, but having subpar or obsolete material can have detrimental effects on a practice's online marketing efforts. Because digital marketing is continually evolving and becoming more sophisticated and personalized, applying the most current marketing principles can also help liven up a dying blog suffering from lack of reader engagement.
Here are some of the Red Flags associated with weak blog performance and audience disengagement.
Duplicate/very similar content

Plagiarism

Outdated information (lack of evergreen content)

Overly technical language

Grammatical errors and improper syntax

Lack of photos and visual appeal

Lack of internal links to relevant site pages

Lack of a clear CTA and urgency

Inadequate length (<300 words)

Visually displeasing layout

Large blocks of text

Unclear subheadings

Non-mobile friendly layout
Solutions
Every blogging makeover must be customized based on the content that is already in a client's existing blog; each makeover strategy must reflect the individual shortcomings of the blog as a whole and what may be considered by Google and other search engines. At Plastic Surgery Studios, our conversion writers also utilize a data-driven approach and analytics tools to determine the ideal program for our clients' needs.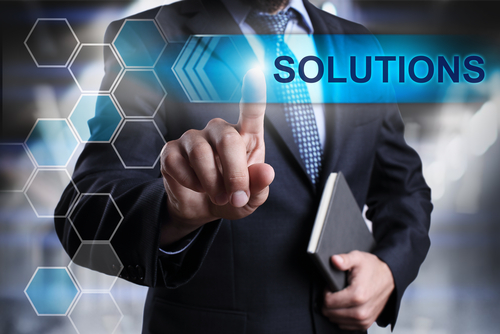 Here are 5 effective blog makeover strategies we can implement that can drive engaging traffic to your valuable content:
1. Combining Similar Content
A website that has blogs with duplicate content that is too similar in context and theme can suffer as a result of internal competition between the posts and pages. Our writers can combine blogs with comparable material to create longer and more valuable educational resources. This process reduces competition and gives the blog more credibility and a unique perspective on the subject matter.   
2. Reviving Heavy Content
While technical writing can deliver accurate and detailed information, the average web reader is unlikely to relate to it (unless the content is geared towards medical professionals). Readable and concise language is approachable and gives readers what they are searching for on the web, with emphasis on natural and conversational content that drives relevance and discussion.
3. Adding Visual Elements
Most people are visual learners, so adding photos and graphics to blogs helps keep readers engaged. Social media users are also more likely to share a blog with visual content, giving it more visibility across various platforms. Infographics are a great way to leverage valuable content by adding visual elements as a process or flow for ease of digesting and sharing.
4. Conversion-Oriented Approach
The objective of digital marketing is to encourage web users to take action and convert. Blogs that do not have links to services, treatments, or procedure pages fail to give readers incentive to explore the site. Ultimately, this leads to disinterest and little opportunity for conversion. The content needs to drive urgency and relevancy for the reader to take the next step. What are you asking your readers to do? You must be able to answer that question easily.
5. Content With a Purpose
Our efficient team of writers is continually applying the latest content development strategies to optimize the user experience (UX) and reflect our clients' business objectives. By creating relevant, conversational, and relatable blogs that fulfill the specific queries of the target audience, we can encourage web users to engage with your website and help boost search engine visibility.