Dr. Christopher Patronella has been working with Plastic Surgery Studios for several years and has utilized our services for vital elements of his digital marketing, including website design, SEO, content development, and PPC.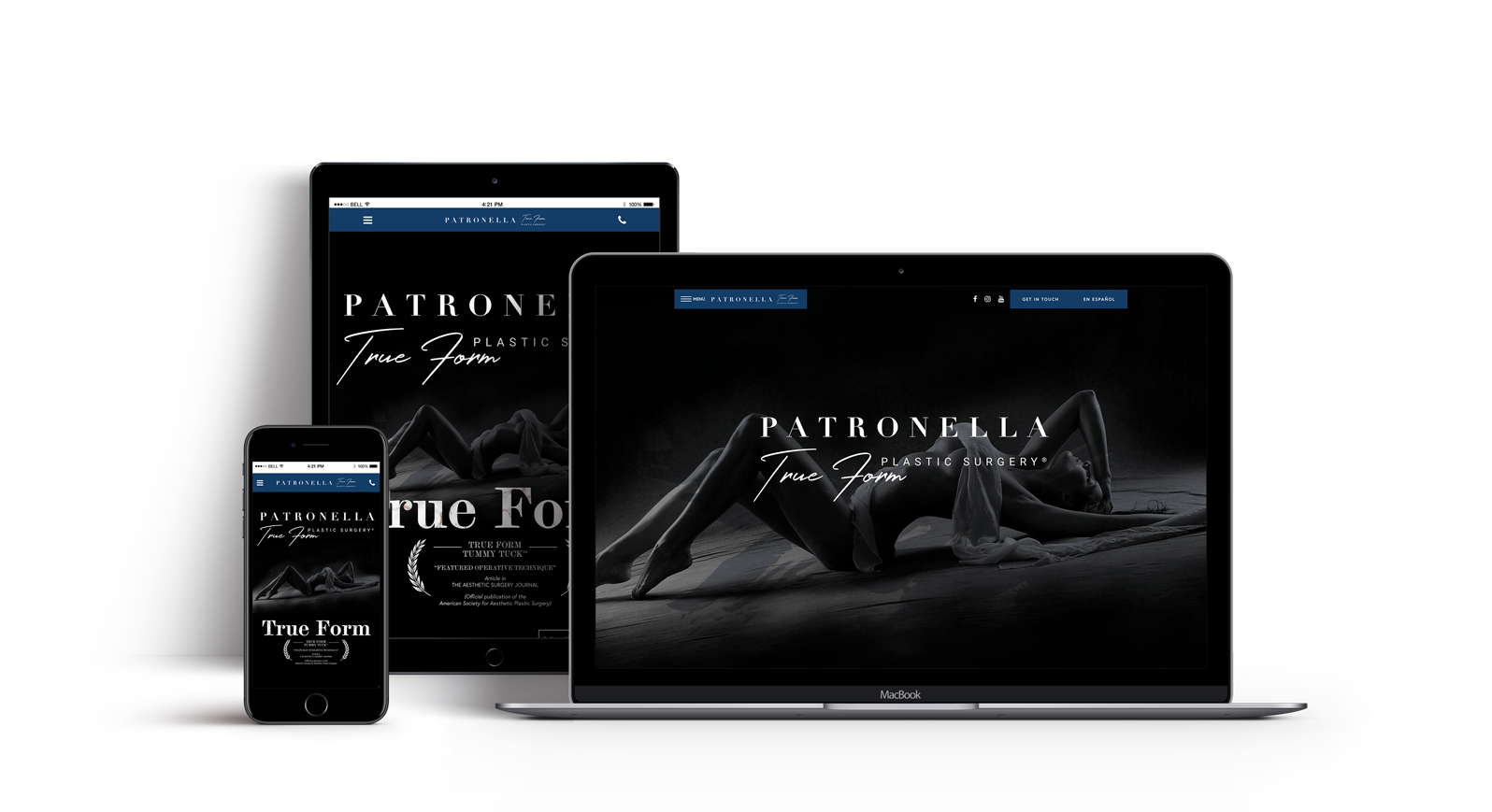 The Dilemma
Dr. Patronella realized there was a substantial amount of competition around his Houston, Texas location, and he wanted to remain at the top of the list. We knew he could not compete using a fruitless PPC campaign or an older website that was missing key components for optimization.
The Solution
Optimizing a website that does not offer the best user experience means cleaning up the design. We knew that creating a new layout and updating the bland, outdated content would completely refurbish Dr. Patronella's website. Ultimately, this strategy helped the site improve in authority and begin generating new traffic.
Reform Dr. Patronella's Old and Underwhelming PPC Campaign
When we approached this project for Dr. Patronella, we inherited a PPC campaign from another marketing agency. At the time, that company had one Google AdWords campaign that ran multiple ad groups for different procedures, and they started a specific branding campaign. The total budget was re-evaluated, and the ads were attached to services pages on Dr. Patronella's website. The average cost per click (CPC) was $6.89, and the average click-through rate (CTR) was 2.52%.
Our approach took the client's budget and divided it into seven separate campaigns with seven different focuses. Each campaign had two ad groups – one ad group for the specific procedure and another for Dr. Patronella's branding. Since February 2, 2018, the account has generated for 131 leads, making it $84 per lead with an average CPC of $2.10 and a CTR of 1.98%.
The Results
With the new website design and the development of new content, the site's organic presence improved significantly. When we inherited the former PPC campaign, this is what the numbers looked like.
Old Marketing Company's Campaign
Plastic Surgery Studios Campaign
---
Details
Client: Dr. Christopher K. Patronella
Website: patronellamd.com/
Launched: June 2015
Campaign(s): Spring 2018
Services